THE APP YOU'VE BEEN LOOKING FOR //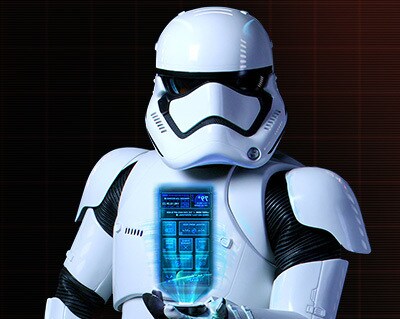 What is better than Star Wars 24 hours each day, 7 days a week, with you wherever you go?

Well… nothing!
The Star Wars app is your official mobile connection to a galaxy far, far away. With a dynamic interface, the Star Wars app immerses you in breaking news, rich media, social updates, special events, and interactive features.
Check out the trailer.
Australian and New Zealand users can now get their hands on the app.
Download from the App Store.
Download from Google Play.
TAKE AIM AND OBLITERATE THE COMPETITION TODAY IN STAR WARS: RIVALS™ //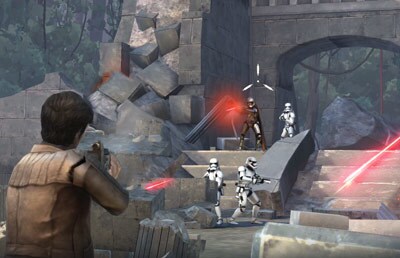 Fans in Australia and New Zealand can now download Star Wars: Rivals™, the first real-time Star Wars competitive action shooter designed specifically for mobile devices.

Take aim and confront your rivals with fast-paced shooter gameplay in both single-player campaigns and epic real-time PvP skirmishes. Collect a cast of iconic characters spanning all eras of the Star Wars universe, including Darth Vader, Luke Skywalker, Boba Fett, Princess Leia, Finn, Captain Phasma, and more.
Build the ultimate combat team, anticipate your opponent's strategy, and leverage your surroundings to gain the upper hand.
Key Features:
• Take aim with fast-paced shooter gameplay. Avoid taking damage by strategically utilizing your surroundings, targeting and destroying your enemies with mobile-optimized controls.
• Face-off in real-time PvP skirmishes against other players cross-platform on iOS and Android. Assemble a team of three unique characters and swap them in-and-out the heat of battle, instantly altering how the game is played.
• Defeat opponents in mission-based scenarios to earn epic rewards and power-ups.
• Dominate enemies and take down rivals in adrenaline-fueled boss fights across familiar environments like Takodana, Jakku, and Bespin.
• Build the ultimate roster of iconic characters from the Star Wars universe, master their unique powers and abilities, and upgrade them to unleash their full potential in PvP combat.
• Prove your power by climbing leaderboards and defeating Daily Rivals to claim Credits, Data Tapes, and Arena Chips to unlock rare characters and loot crates.
Take aim, fire and obliterate the competition in Star Wars: Rivals™.
Download the game now for iOS and Android.
Check back here soon for additional Star Wars: Rivals™ game news!

The Force has come to Family Feud //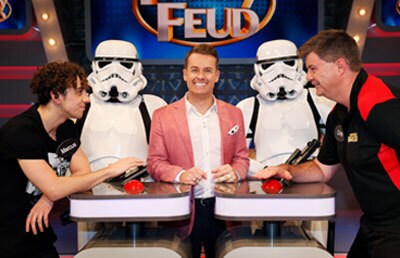 Rogue One: A Star Wars Story Arrives on Blu-ray, DVD and Digital //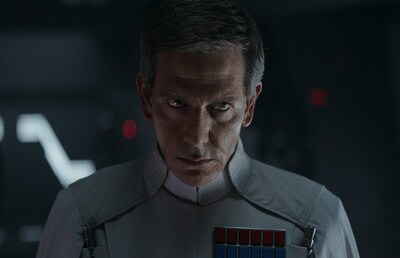 The Mission Comes Home.
Rogue One: A Star Wars Story, the thrilling tale of how the Rebellion stole the Death Star plans, is officially coming home. (Just don't tell Director Krennic.)
A wide array of bonus features, ranging from never-before-seen cast and creator interviews to a look at hidden Easter eggs, will take fans deeper into Rogue One than ever before.

The film is available now on Blu-ray™, DVD & Digital.
STAR WARS: PUZZLE DROIDS BRINGS MATCH-3 TO MOBILE GAMERS //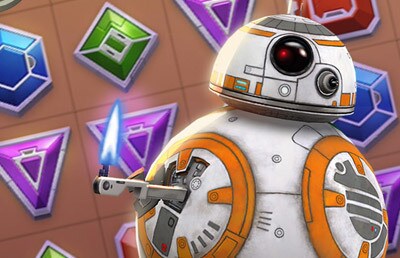 Tap into your favourite droids' holographic memories in the epic match-3 puzzle adventure Star Wars: Puzzle Droids.
Complete missions and collect rewards while creating masterful combos, unleashing epic power-ups, and defeating devious enemies on more than 50 levels across Jakku.
Have You Felt It? The Force Awakens Has Arrived On 3D //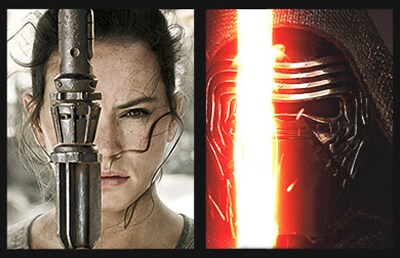 The latest film in the Star Wars saga is available for the first time in immersive 3D.
This Collector's Edition 3-Disc set contains the film's original theatrical release on 3D Blu-ray™ and 2D Blu-ray™, as well as a 2D Blu-ray™ bonus disc with originally released bonus features and brand-new bonus material, including additional deleted scenes, behind-the-scenes conversations with cast and crew, and revealing, never-before released audio commentary by director J.J. Abrams.
You can get the 3D Collector's Edition now at Sanity or get your hands on the Lenticular Cover exclusive to JB Hi-Fi.
Unless you've been living under a rock on Jakku, you would have heard that Star Wars: The Force Awakens is now available on Blu-ray™, DVD and Digital HD.

There's an Imperial tonne of bonus content including deleted scenes, featurettes and exclusive interviews.

* Digital bonus offerings may vary by retailer.
More Star Wars Australia + New Zealand //