STAR WARS: THE LAST JEDI HAS ARRIVED //
STAR WARS: THE LAST JEDI HAS ARRIVED //
Meet Evan: Massive Star Wars Fan, Mandalorian Merc & Designer //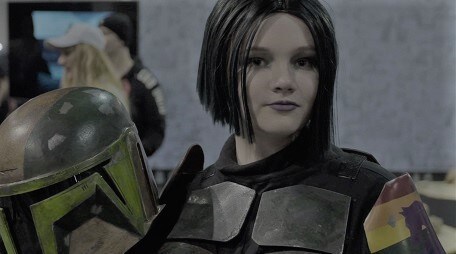 Sydney fans may know Evan, a proud member of Mandalorian Mercs Costume Club who's appeared at Oz Comic-Con, Supanova and various other fan events in amazing self-made custom bounty hunter armour, helmet and outfit.
Evan was recently profiled by Disney Style showcasing a Sabine Wren-inspired outfit designed and made specifically for the special screening of Star Wars: The Last Jedi.
The Star Wars universe captivated Evan at a very early age with its beauty, diversity and richness. Sabine is a character Evan loved from the first moment she appeared onscreen. The Rebel and Mandalorian warrior, weapons expert and graffiti artist in the animated Star Wars Rebels series also likes to add her own custom styling to her armour.
Watch the video here.
EXPERIENCE STAR WARS LIKE NEVER BEFORE! //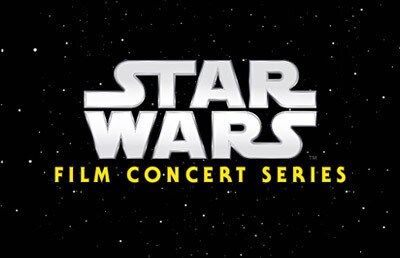 Don't miss your chance to see these epic films on the big screen with symphony orchestras performing the iconic music of John Williams live for the Star Wars Film Concert Series.
The Final Round Of Our Ultimate Family Star Wars Quiz //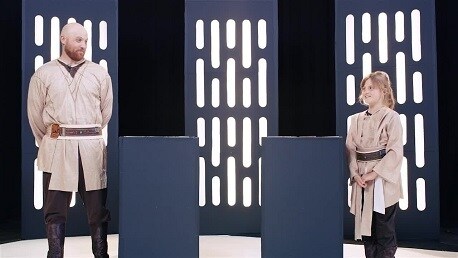 With Star Wars: The Last Jedi now in cinemas across the galaxy, we decided to search for some fan families to compete against each other in our Star Wars Quiz and be named, the last Jedi.
The Force was strong with these masters and apprentices, yet competition was tougher than the crowd at the Mos Eisley Cantina!

It's now down to just one team who will face-off. Father versus daughter. Jedi versus Padawan.

Watch the final round.

The Force Was Strong At Oz Comic-Con //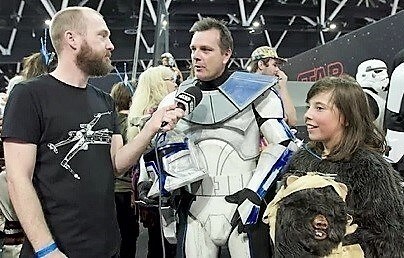 Star Wars fans came from near, and far, far away to Oz Comic-Con 2017. We sent James Jennings along to the Sydney event to meet fellow fans, both light and dark side.
THE APP YOU'VE BEEN LOOKING FOR //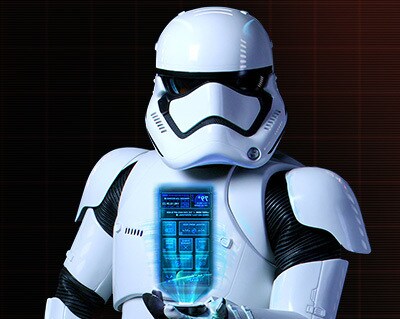 What is better than Star Wars 24 hours each day, 7 days a week, with you wherever you go?

Well… nothing!
The Star Wars app is your official mobile connection to a galaxy far, far away. With a dynamic interface, the Star Wars app immerses you in breaking news, rich media, social updates, special events, and interactive features.
Check out the trailer.
Australian and New Zealand users can now get their hands on the app.
Download from the App Store.
Download from Google Play.
Force Friday II Is Here //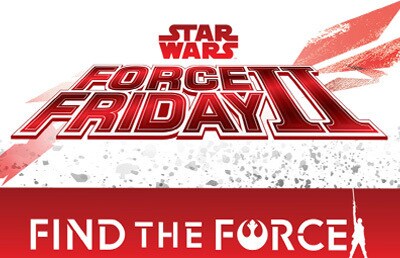 The wait is finally over!
Force Friday II has arrived launching new product line for Star Wars: The Last Jedi.
Fans who attended for midnight openings and fan events across Australia were some of the first in the world to see and purchase the new products. Watch the video and see all the action.
Check out a selection of products and you can also watch the unboxing that Toys "R" Us hosted here.
The Force has come to Family Feud //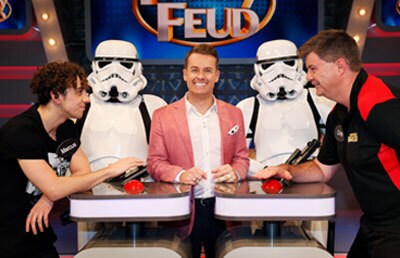 TAKE AIM AND OBLITERATE THE COMPETITION TODAY IN STAR WARS: RIVALS //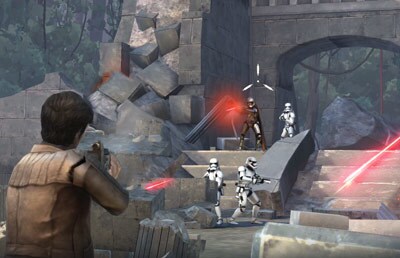 Fans in Australia and New Zealand can now download Star Wars: Rivals™, the first real-time Star Wars competitive action shooter designed specifically for mobile devices.

Take aim and confront your rivals with fast-paced shooter gameplay in both single-player campaigns and epic real-time PvP skirmishes. Collect a cast of iconic characters spanning all eras of the Star Wars universe, including Darth Vader, Luke Skywalker, Boba Fett, Princess Leia, Finn, Captain Phasma, and more.
Build the ultimate combat team, anticipate your opponent's strategy, and leverage your surroundings to gain the upper hand.
Key Features:
• Take aim with fast-paced shooter gameplay. Avoid taking damage by strategically utilizing your surroundings, targeting and destroying your enemies with mobile-optimized controls.
• Face-off in real-time PvP skirmishes against other players cross-platform on iOS and Android. Assemble a team of three unique characters and swap them in-and-out the heat of battle, instantly altering how the game is played.
• Defeat opponents in mission-based scenarios to earn epic rewards and power-ups.
• Dominate enemies and take down rivals in adrenaline-fueled boss fights across familiar environments like Takodana, Jakku, and Bespin.
• Build the ultimate roster of iconic characters from the Star Wars universe, master their unique powers and abilities, and upgrade them to unleash their full potential in PvP combat.
• Prove your power by climbing leaderboards and defeating Daily Rivals to claim Credits, Data Tapes, and Arena Chips to unlock rare characters and loot crates.
Take aim, fire and obliterate the competition in Star Wars: Rivals™.
Download the game now for iOS and Android.
Check back here soon for additional Star Wars: Rivals™ game news!

More Star Wars Australia + New Zealand //