A Fan's Guide to May The 4th!
Since fans invented the clever turn of phrase based on the classic Star Wars slogan "May the Force be with you" back in 1978: "May the FOURTH Be With You," fans around the world have claimed May 4th as their day to honour the galaxy far, far away.
You can celebrate right here – we've got you covered for unmissable fan events, special exhibitions, collectibles, books, tees and Star Wars homewares (smuggler compartments not included).
Family Fun at Melbourne's Federation Square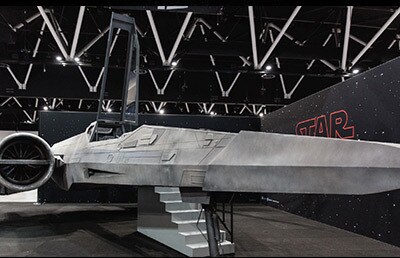 Give younglings (and younglings at heart) an action packed day of fun and fandom: grab a photo of yourself behind the controls of a life-sized X-wing, join a Jedi Padawan training session, watch episodes of the animated series Galaxy of Adventures and so much more. Set your co-ordinates for Federation Square and be there when it kicks off at 10am.
World's Biggest LEGO Unboxing in Sydney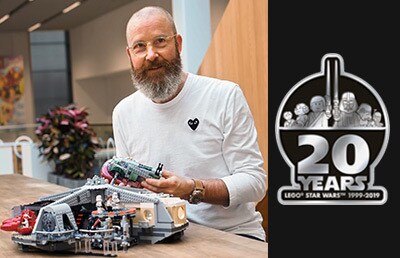 Yes, you read that right. This May the 4th Sydney is hosting the World's Biggest LEGO ® Star Wars Unboxing. Jens Kronvold Frederiksen (pictured) will be joining the celebration. He's been a designer for LEGO® Star Wars since the very beginning. Master Builder Ryan McNaught will also be there to unbox and build the model (to be revealed).

Star Wars Neon Run in Melbourne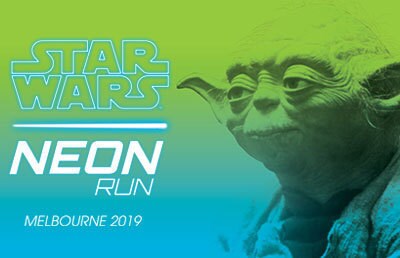 Feel like you could outrun an Imperial starship? Or maybe Happabore is more your pace? Either way, you can join the first-ever Star Wars Neon Run, happening on May the 4th. The five kilometre fun run course takes you around Yarra Park, the MCG and its surrounds with five interactive zones along the way. There's a stormtrooper foam zone, a Jedi Temple, a hidden rebel base, silent droid disco and finally beware the dark side of the force, you may come face to face with Darth Vader himself.

Star Wars Identities in Sydney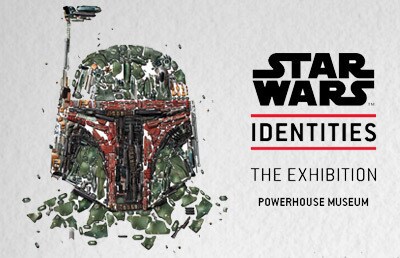 Get up close and personal with your favourites from the Star Wars universe and learn more about yourself in the process at Powerhouse Museum on Stormtrooper Saturday (4th May), with costume fans greeting visitors throughout the day.
Fans are encouraged to let their inner Jedi and Wookiees shine, and arrive dressed up as their favourite character - with plenty of prizes up for grabs what more motivation could you need. There will be kids storytelling sessions, an interstellar drawing station and live demonstrations of the Mars Lab's robotic rover, Mawson. So pick up your lightsaber, your adventure and destiny await!
Star Wars Film Concert Series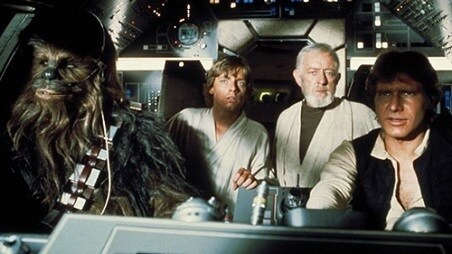 Experience Star Wars like never before with Adelaide and Auckland concerts across May 4th and 5th.
Don't miss your chance to see these epic films on the big screen with symphony orchestras playing the legendary scores of John Williams live.
Zing's Exclusive Tees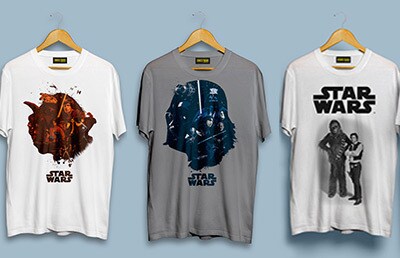 Light side, dark side, or side with the scoundrels – choose your tee from the new range from Zing.
Fuel Your Day Using KeepCups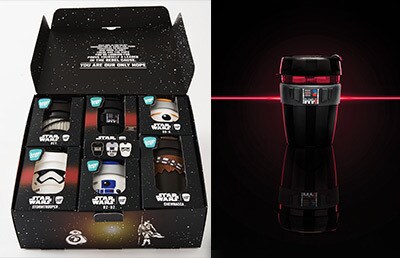 Proudly show your favourite character on-the-go with a KeepCup, or grab the collection and make your selection based on your morning mood. These re-useable cups are suitable for your blue milk, hot drinks, or cold drinks.
Bring the Galaxy Home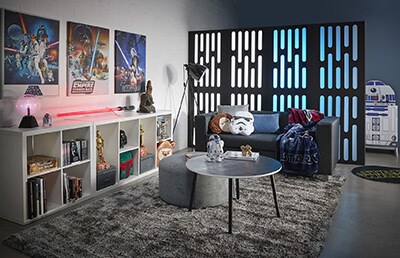 Give any room an intergalactic-inspired makeover with Fantastic Furniture's Star Wars range.
Breath as fresh as a Hoth morning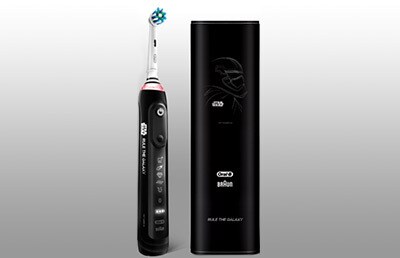 Start the day right with Braun's sleek, electric toothbrush available from Oral-B.
Clothing for little Rebels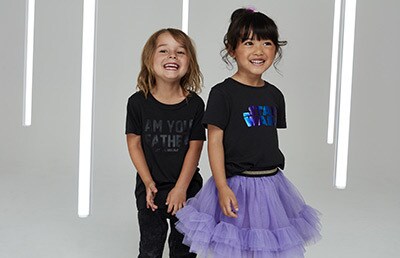 Give Jedi, Sith, and Rebels-to-be the gift of Star Wars style with the new CottonOn Kids range.
Together we can rule the story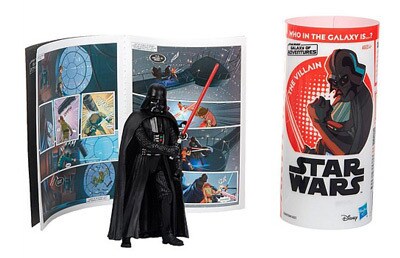 Each of these Galaxy of Adventures figurines comes with a mini comic about your favourite characters from the Star Wars galaxy. Scan the included QR code to see videos and learn even more. The Story in a Box collection is available from David Jones and all major retailers.
Hunt bounties with Slave 1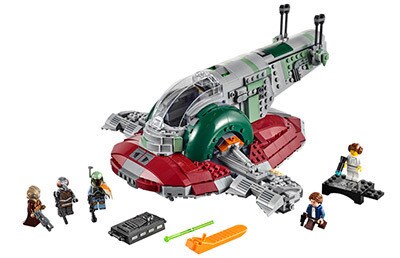 LEGO® Star Wars 20th anniversary edition of Boba Fett's Slave I is here! This detailed reinterpretation of the iconic ship features movable and detachable parts, mini-figures, rotating guns and spring-loaded shooters.
Where Arrggghhh You Chewie?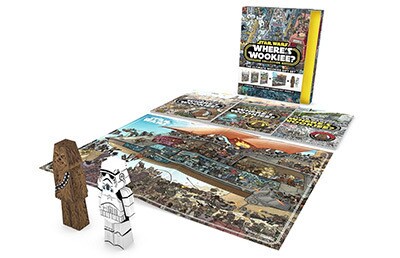 Explore the galaxy as you search for Chewbacca. This collectible box has two Where's the Wookiee search and find books, a colouring book, poster and two press-out model kits of Chewbacca and a stormtrooper.
More Star Wars Australia + New Zealand