Old to the New: 40 Years of Star Wars Toys //
StarWars.com.au correspondent and collector James Jennings on his most prized vintage Star Wars: Episode IV A New Hope-era toys, the sadly just out-of-reach items he always coveted as a kid, and the brand new Star Wars collectibles that combine old-school cool with a modern twist...
The Old: 1978-79 //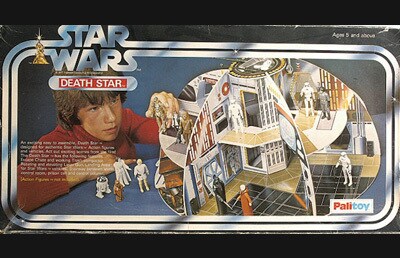 Had: Cardboard Death Star Playset (1979)
Picture the scene: A Star Wars-obsessed kid aged about 5, who has a very small handful of Star Wars action figures, visits a friend's house and sees this magnificent beast: a huge Death Star playset featuring two levels and 10 rooms, a chasm for Luke and Leia to swing across and, best of all, a garbage chute that leads to a trash compactor (complete with walls that close in). Suffice to say, my Star Wars-addicted toddler brain went into overdrive. I'm not entirely sure what kind of shady deal my dad struck with my friend's father, but this behemoth was soon in my possession (and still is). Despite missing pieces and some unfortunate marks where silverfish have had a bit of a snack, it's still a thing of beauty - a finer use of cardboard and plastic has yet to reach the galaxy.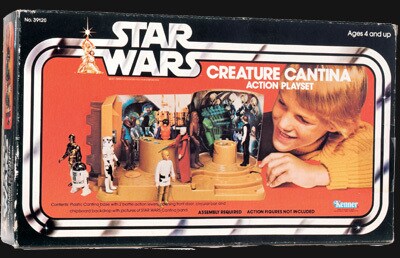 Wanted: Creature Cantina Action Playset (1979)
Forget the old "Han shot first" argument: with this playset, the power was yours to shoot imaginary "pchew pchew!" laser blasts in any order you saw fit. All that was a missing, sadly, was a button to play the 'Cantina Band' song on infinite loop.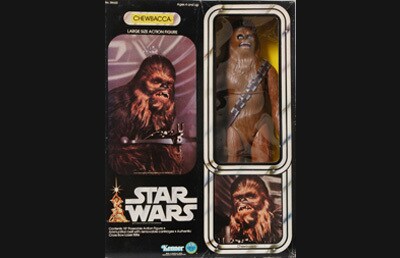 Had: 15" Chewbacca (1978)
Forget the fact that this "walking carpet" had his fur rendered in hard plastic rather than soft, luxuriant fur - as a kid, this oversized Chewie was basically the next best thing to owning your own puppy. Although it would've been prohibitively expensive, the only thing missing was a Millennium Falcon toy big enough to accommodate this 15" Wookiee - a toy, that if it was ever produced, would've probably cost somewhere in the vicinity of a thousand mowed lawn's worth of saved up pocket money.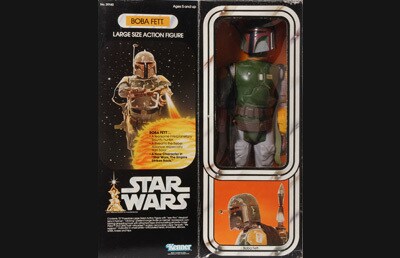 Wanted: 13" Boba Fett (1979)
Arriving the year before The Empire Strikes Back hit theatres, this figure offered a tantalising glimpse at a compelling, then-unknown character we had yet to see on screen (save, of course, for a brief animated appearance in the Star Wars Holiday Special). Coming with a removable rocket pack, two Wookiee scalps and a "sight" built into his head, this Boba is still considered a prized collectible.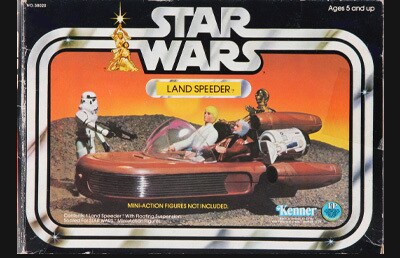 Had: Landspeeder (1978)
Although not as cool as the remote-controlled Landspeeder with R2-D2 controller sold exclusively in the US through J.C. Penney, this Landspeeder - well, my version of this Landspeeder - was cool for an entirely different reason. Bought from a guy who was also a model maker, my toy of Luke's iconic Tatooine get-about had been customised to appear movie-accurate: it had been repainted and given all of the dings and damage marks seen on film, and even had removable panels added that revealed engine parts and wiring underneath. Out of all of my Star Wars collectibles, this is one that I know for a fact is a complete one-of-a-kind.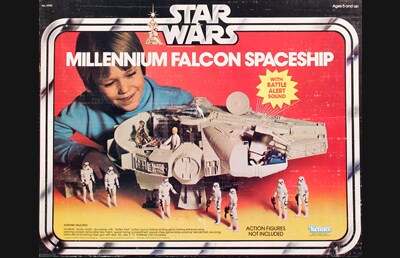 Wanted: Millennium Falcon (1979)
Do I even need to explain how desperately I - and every kid I knew - wanted this? No, I do not. My Falcon itch was finally scratched, so to speak, when I acquired the 2008 'Legacy Collection' version of the toy: a massive, intricately detailed beauty that came with electronic lights and sounds, and, amazingly, mini-Dejarik figures for the holochess table. Score one for my inner-eight-year-old.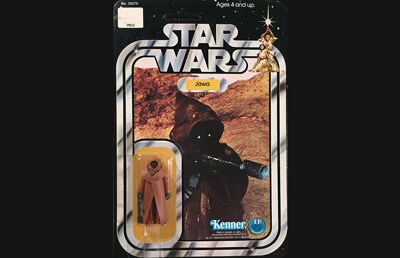 Had: Jawa (1978)
Although the Jawa action figure I possessed came with a (long since lost) dark brown fabric cloak, I can't help but wish I owned one of the plastic pint-sized scavengers with a vinyl cape. Why? Well, the 'vinyl cape' Jawa that first emerged in 1978 is now considered incredibly rare and valuable, especially in its original 12-back card: the current market value for one sits around $2000-$3500.

Image: Courtesy of Duncan Jenkins and Rancho Obi-Wan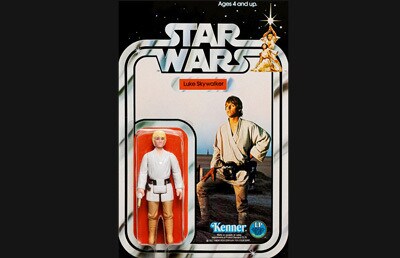 Wanted: Luke Skywalker (1978)
Despite owning several action figures of classic characters as a kid - C-3PO, R2-D2, Boba Fett - I never had the A New Hope version of Luke Skywalker, which was particularly gutting since, y'know, he was the film's main hero. His (inaccurate) yellow retractable lightsaber might look crude by today's standards, but in the late '70s and early '80s, this seemed like pure toy magic.

The New: 2017 //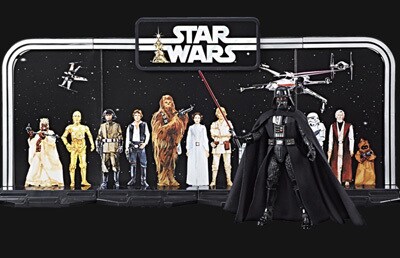 Star Wars 40th Anniversary Black Series
Hasbro have used their considerable Force-powers to marry the old and new with their stunning 40th Anniversary Black Series, which features the original 12 figures released - Luke Skywalker, Han Solo, Chewbacca, Princess Leia Organa, Ben (Obi-Wan) Kenobi, Darth Vader, See-Threepio (C-3PO), Artoo Detoo (R2-D2), Stormtrooper, Death Squad Commander, Jawa, and Sand People - all rendered in 6-inch, movie accurate form.
The best bit? The packaging replicates the vintage cards, evoking that sweet sense of nostalgia while giving you action figures infinitely more detailed and functional than their simplistic (but no less charming) forebears.

//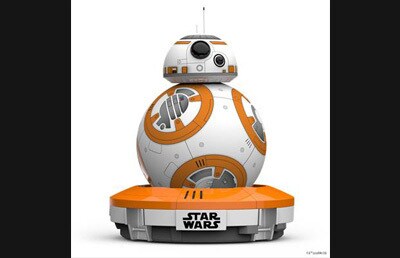 Sphero BB-8
Coming off like a gadget-equipped soccer ball with star charisma, BB-8 was undeniably a breakout character from Star Wars: The Force Awakens. The fan favourite also gets one of the coolest Star Wars collectibles to ever be released: an app-controlled version of the droid that can be controlled by your tablet or smartphone. Showing just how far Star Wars toys have come over the years, this BB-8 can actually listen to and respond to your voice, and is able to record, send and view virtual holographic videos. Coolness level: Hoth suffering severe snowstorms.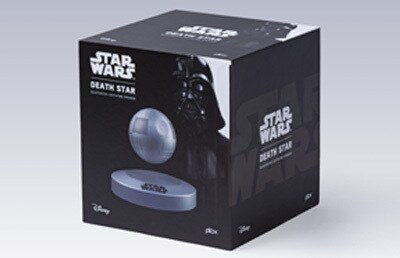 Plox Death Star Levitating Speaker
Just when you thought vintage Star Wars coolness meeting future-tech couldn't get any more mindblowing, along comes this: a powerful 5W x 1, 360-degree Death Star-shaped speaker that levitates above a magnetic base. Yes, it actually floats in the air. Boasting 5 hours of playback off a single charge, the Death Star offers plenty of Imperial bass, and can be carried as a portable speaker. Fire when ready.

James Jennings is the editor of Empire magazine Australasia, a writer (Rolling Stone Australia, screenplays, various illegible handwritten notes), presenter and Star Wars fan who takes great pleasure in using his Han Solo in Carbonite bottle opener. Find him on Twitter @JJTron2000, Facebook or at www.jamesjennings.info

More Star Wars Australia + New Zealand //