ROGUE ONE: A STAR WARS STORY BLU-RAY BONUS FEATURES PREMIERE SCREENING //
Australia's Star Wars superfans, braving a torrential downpour, descended on Sydney's beautiful art deco Golden Age Cinema on March 30 to celebrate the release of Rogue One: A Star Wars Story now available on Blu-ray™, DVD and Digital. Stormtroopers, Sith Lords and, yes, even an AT-AT took advantage of the hospitality and told us what they thought of the exclusive, declassified bonus Blu-ray™ content that was screened for the Star Wars faithful…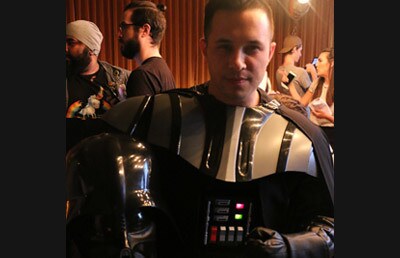 JAYDEN (DARTH VADER)
I'm a geek who dedicates a whole day to watching the special features and deleted scenes. One of the coolest takeaways was apparently Donnie Yen told Gareth Edwards he thought Chirrut should be blind. And the director was like "yep, okay, he's blind". And I was just like woah, I thought that was something they'd thought of when making the character!
Favourite Rogue One character? Chirrut was brilliant especially when he took out all those stormtroopers. K-2SO was fantastic and I definitely freaked out when I saw Darth Vader on the screen again.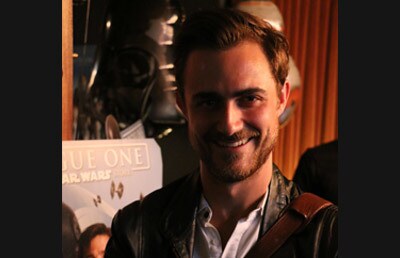 JOEL (REBEL WITH A CAUSE)
Amazing! I come from an animation background and to see the complexity of current special effects really shocked me into gear. So much detail went into creating the CGI characters. Especially Leia. I am absolutely blown away. I also like the art direction – how they came from concept to final creation – the creatures, the puppeteers. I thought a lot of it was CG but they were real puppets.
Favourite Rogue One character? One thing I adored about Rogue One was having a female lead. I love how Jyn really brings the film together as a leader.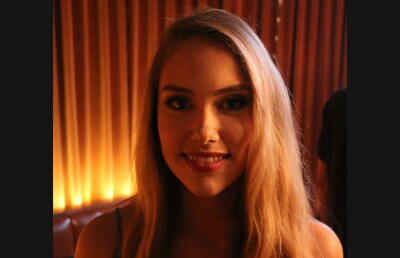 STEPHANIE
I thought the extras were amazing! It was so inspiring to see everything that went on behind-the-scenes, especially as everyone involved in the project was a Star Wars fan. I thought it was crazy that some of the actors' first moments on set was filming their character's death scene. I have such a huge respect for the actors. How they manage to stay focused with wind machines blowing and a million cameras around them.
Favourite Rogue One character? After saying that, my favourite is a droid! It's got to be K-2SO!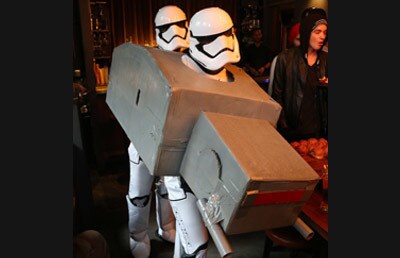 JEFFIM (AT-AT FRONT LEGS)
The extras were very in-depth; I liked them a lot. I've got to give a special shout out to that camera that created the 3D modeling of the Death Star. I have never seen anything like that done before. Amazing!
Favourite Rogue One character? K-2SO by far, he's an amazing droid. I wish I was as quick-witted! He says all the things you want to say in those situations.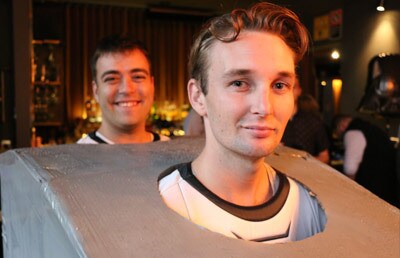 BEN (AT-AT BACK LEGS)
I thought that the motion capture stuff was really cool. Showing how they recreated Peter Cushing and Carrie Fisher was pretty mind-blowing. That was easily my favourite part of the bonus features.
Favourite Rogue One character? I love Jyn. I read the prequel book Catalyst and the whole story about her family is really cool, really in-depth, showing her parents' relationship and seeing her grow up. It was really nice to get to know her better.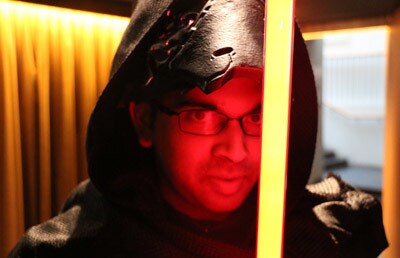 THANURA (KYLO REN)
I just loved any of the bonus features involving Darth Vader. The extras were pretty educational, but those Darth Vader scenes! Wow, they were so good. Rogue One was great but then when it got towards the end and Darth Vader turned on his lightsaber, I was just like 'YES!' The film cranked up yet another gear."
Favourite Rogue One character? Ha ha! Darth Vader. Who else?!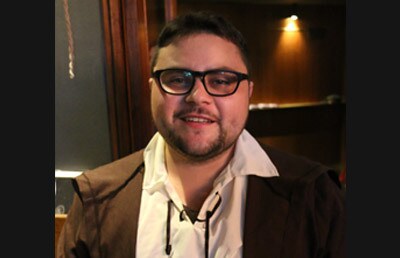 STEPHEN (JEDI IN TRAINING)
It was fascinating to see the tremendous amount of work that goes into a film of this scale. I was thrilled to see Gareth Edwards' level of geekiness over Star Wars!
Favourite Rogue One character? I am a really big fan of Riz Ahmed (Bodhi Rook); I thought he was wicked. I loved what he said in his interviews but I love K-2SO even more. I think he's great! The first moment that you see K-2SO when he grabs Jyn out the back of that van and congratulates her on being rescued while at the same time almost knocking her unconscious. I really like that!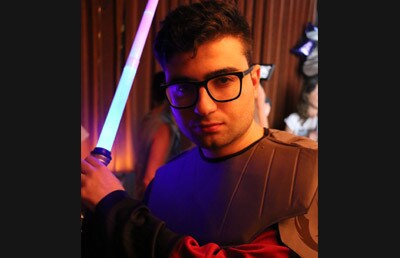 ANTHONY (ANAKIN SKYWALKER)
The extras were very informative. I loved seeing how they made it all come together. The different tidbits – everything that makes Star Wars what it is - so many people! And led by Gareth, who is such a fanboy. It's great seeing him at Skywalker Ranch and then also posing in front of Luke's house on Tatooine. The five final minutes of Rogue One are so good. How they set it up, it's amazing how it leads into A New Hope.
Favourite Rogue One character? It's a tie between Jyn Erso and K-2SO.
AND THOSE EXTRAS?
Beautifully curated, the epic multi-part making-of documentary leaves no stone unturned. The coverage spans every aspect of the filmmaking process; talking to everyone you want to hear from. Highlights include Gareth Edwards supplying footage from his 30th Birthday bash in Tunisia, the young director gazing heroically to the horizon like a certain young Skywalker; Diego Luna laughing at the contraption Alan Tudyk had to wear so the actors could meet K-2SO's eyeline and the palpable joy of everyone who worked in the creature workshop. The stunning CGI recreations of Carrie Fisher and Peter Cushing are also examined in all their digital glory. Alas, no sneak peek at Star Wars: Episode VIII - The Last Jedi. But then December isn't too far away… Is it?
Rogue One: A Star Wars Story is available now on Blu-ray™, DVD and Digital.
A collaboration between David Michael Brown and James Jennings.
David Michael Brown writes for Empire Magazine Australasia, The Big Issue and SBS Movies. He is thrilled to report he once met George Lucas, Mark Hamill and Anthony Daniels at the same party. The very same Star Wars party where he wrestled Ewan McGregor on the dance floor. It was an emotional night. Read his tweets at @DaveMBrown.

James Jennings is a writer (Rolling Stone, screenplays, various illegible handwritten notes), presenter and Star Wars fan whose aim in life is to make the kessel run in less than 12 parsecs. He takes great pleasure in using his Han Solo in Carbonite bottle opener and can be found on Twitter @JJTron2000, Facebook or at www.jamesjennings.info

More Star Wars Australia + New Zealand //