Rogue One: A Star Wars Story Excitement Hits Oz Comic-Con Melbourne 2016
With less than six months to go until it hits cinema screens, anticipation for Rogue One: A Star Wars Story was higher than a tower made from AT-ATs at this year's Melbourne Oz Comic-Con. We roamed the floors and met with a slew of Jedi, Rebels and Imperial forces to gauge fan reaction to the Rogue One teaser trailer…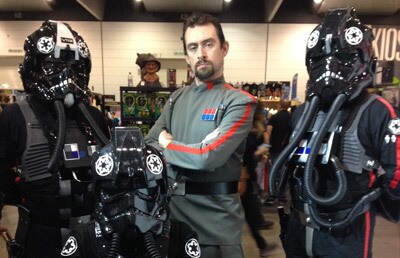 Jason, 501st Legion
I love the TIE pilots and we haven't really seen them yet in the trailer, so I'm looking forward to seeing more of them. I loved seeing Ben Mendelsohn's character too – he looked really cool.
Hayden, 501st Legion
I absolutely love it! I cannot wait to get back into the old style. I've dissected every second of the trailer, especially to check out the costumes and all of the minor changes. I also loved seeing the AT-ATs firing – we haven't seen that since The Empire Strikes Back.
Image: Jason, Hayden, Daniel and Christian.
Daniel, 501st Legion
It was epic! I saw it at IMAX and my friend was like, "calm down, calm down"! I loved seeing all of the classic Original Trilogy stuff and the Death Star having the laser dish installed. I think I'm more excited for Rogue One than I was for The Force Awakens.
Christian, 501st Legion
I can't wait to see a little bit more. It's nice to see the old troopers back on the screen. I can't wait to see how they mesh this in with A New Hope. From a costuming perspective, the troopers' armour looks a lot easier to put on and a lot easier to walk in, so that's good!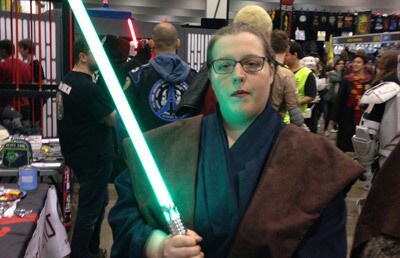 Amy, Rebel Legion
I almost cried when I saw it because it's amazing! It's so cool. I sat there watching it and my husband's like, "are you okay?" and I'm like [pretends to choke up] "I'm fine." Then I watched it another 17 times because it's Star Wars and that's what you do!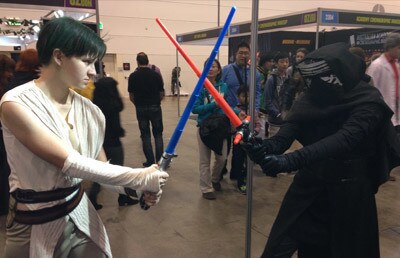 Melana
I loved it, I think it will be awesome. I like how cool the main protagonist seems – like a bit of a rebel and not completely "good", in a general sense. That's intriguing, and I'd like to see what happens to her.
Image: Melana on right with friend Megan.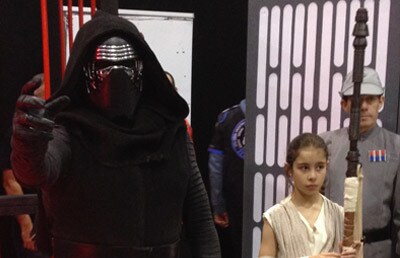 Tom (501st Legion) and Jasmine
It looks fantastic – but I'm (Kylo Ren) not in it, so I'm not happy. I loved seeing the old stormtroopers again, and it looked a bit darker... I like dark too – it's my best side.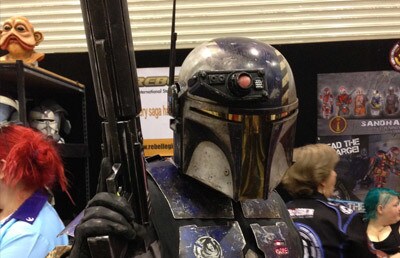 Lachlan, Mandalorian Merc
It looks like an exciting movie. The new trooper designs look really cool and Ben Mendelsohn's character looks very stylish. Hopefully when people start dressing like him at cons they won't be tripping over the cape!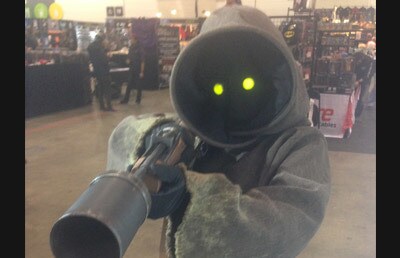 Stephanie, 501st Legion
I'm very excited, I love the feel of the trailer – it looks very on the ground and real. I'm hoping it'll be a darker side of Star Wars and that we'll see all of the older troopers and Darth Vader.
Rogue One: A Star Wars Story is in cinemas on December 15.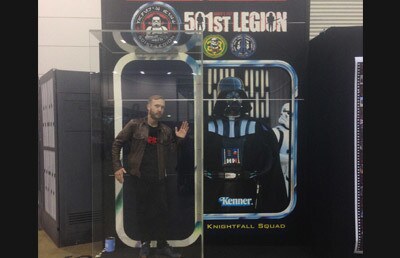 James Jennings writes for the Australian editions of Empire and Rolling Stone and still has a substantial amount of vintage Star Wars toys stashed at his parents' house, much to their chagrin. He takes great joy in using his Han Solo in Carbonite bottle opener and can be found on Twitter at @JJTron2000.

ROGUE ONE: A STAR WARS STORY ARRIVES ON BLU-RAY, DVD, AND DIGITAL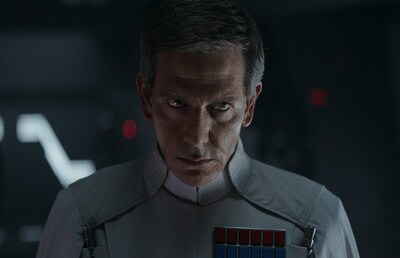 The Mission Comes Home.
Rogue One: A Star Wars Story, the thrilling tale of how the Rebellion stole the Death Star plans, is officially coming home. (Just don't tell Director Krennic.)
A wide array of bonus features, ranging from never-before-seen cast and creator interviews to a look at hidden Easter eggs, will take fans deeper into Rogue One than ever before.
The film is available now on Blu-ray™, DVD & Digital.
More Star Wars Australia + New Zealand