Rogue Won: The Kiwi Whose Star Wars Fan Film Scored Big! //
Meet serious Star Wars fan Doug Thomson, the New Zealander father of three who emerged victorious as the ANZ winner of the #GoRogue video short contest, which scored him an overseas visit to a premiere screening of Rogue One at Lucasfilm – plus a whole lot more! Here Doug tells us about his short, his amazing visit to Lucasfilm and Star Wars memorabilia museum Rancho Obi-Wan and, most importantly, shares why it's a bad idea to put wet Jedi robe pieces in your pocket...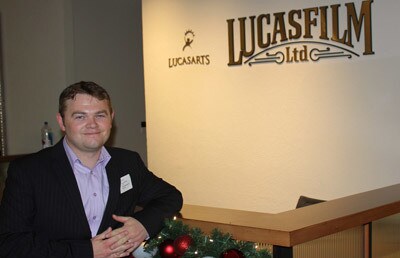 Doug, Congratulations! First up, tell us about your #GoRogue entry...
I'm big into LEGO and do LEGO animations as a hobby. I've always liked the relationship between Vader and Tarkin in A New Hope, the back-and-forth between them, and I thought it would cool to do something about naming the Death Star using my LEGO Darth Vader and Emperor Palpatine. My wife was pregnant at the time too and we were figuring out what to name the baby, so that's probably where the concept came from!
So my film is about the Emperor discussing his shortlist of names with Vader, before stumbling upon his final choice. Vader keeps shooting down his ideas, which is kind of what happened between my wife and I!

How did you find out you were the ANZ winner of the competition?
I was kind of stunned and almost fell off my chair. When I entered I didn't think I had a chance of winning, but I thought I'd take a punt.

When I told my wife I'd entered, she said "You're joking – you're going to win this now, aren't you?", because our baby was due on December 11 and the prize was to fly out to the US on December 13 to attend the Rogue One premiere at Lucasfilm in San Francisco and visit Rancho Obi-Wan.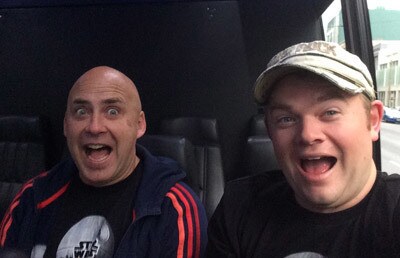 Your friends and family were excited for you?
I pulled my workmate Blair, who helped make the film, aside at work and told him. He said, "You're joking, right?", and I said "Aaah, I don't think so!", and he started laughing! That was the reaction from nearly every person I told. I was excited, but also a bit "Uh-oh!"
It wasn't going to be a good look leaving your wife just before Christmas holding a fresh baby with the other two kids running havoc while I was overseas!
Anyway my son Felix fortunately arrived on December 8, so that left me five days until the plane left. A lot of people helped so that I was able to go. I had been psyched about seeing Rogue One all year, so once I knew I was going, my excitement kicked up a notch!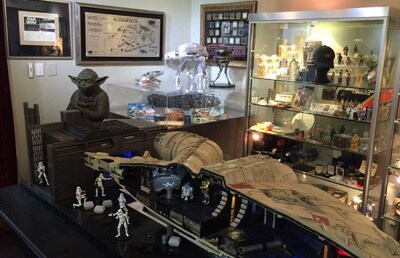 The first part of your prize was a visit to Rancho Obi-Wan...
When Blair and I arrived in San Francisco we got to meet all the other #GoRogue winners from around the world over breakfast. After that we drove an hour out of San Francisco to Rancho Obi-Wan, which had an incredibly impressive collection of Star Wars toys, costumes, props and memorabilia put together by ex-Lucasfilm employee Steve Sansweet, and boy, he has got a lot of stories! We went on a two-hour walking tour and the stories he told were fantastic.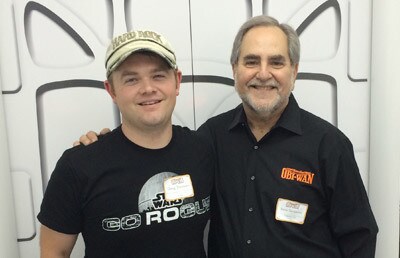 Any favourites?
We walked past a frame containing pieces of material that kind of looked like a Jedi robe. Steve says, "I was on the set of Episode I, and you know the scene where they burn Qui-Gon's body? Obviously they couldn't burn the real Liam Neeson, so they had this high-temperature wax mannequin in full costume. After George [Lucas] yells 'cut!', everyone walks off set and they're de-rigging everything. I'm hanging around thinking how cool it would be to get the last remaining bits of Qui-Gon Jinn."
The whole area was sopping wet, and Steve quickly picked up all the bits of soaked material and put them in his pocket. He had to hang around the set for another hour though, and had this massive wet patch on his pants leading to a lot of funny looks! He said it was one of the most embarrassing moments of his life, but he was stoked he got the last remains of Qui-Gon.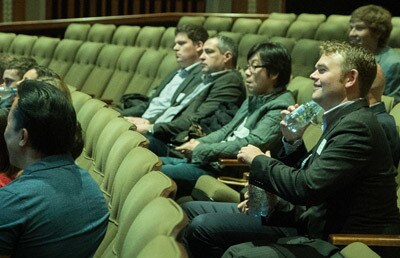 Tell us about your special Rogue One screening...
The next day we went to Lucasfilm, which was when things got real - it was phenomenally awesome. Walking into the courtyard there with the famous Yoda water fountain was incredible.
We were given a fourty-minute tour of the facility – the place was lined with props and models and posters from all of the films that Lucasfilm and ILM have worked on – we saw Han's blaster, Leia's blaster, a Han in carbonite, a Jar Jar Binks in carbonite! So much stuff! After that we were interviewed by some press, then taken to the cinema to see our #GoRogue films screened. It was really cool to see my film on the big screen, especially at Lucasfilm! My mind was blown.
As a surprise we'd all been made honorary members of the Rogue One visual effects team and were being given limited edition commemorative badges featuring K-2SO, so that's gone straight to the pool room!
Then they played Rogue One, which was amazing. Particularly the end – oh my goodness! I loved the end, so good. [Director] Gareth Edwards was supposed to be there but had to send his apologies. He was on the judging panel for the #GoRogue comp though, so that's pretty special.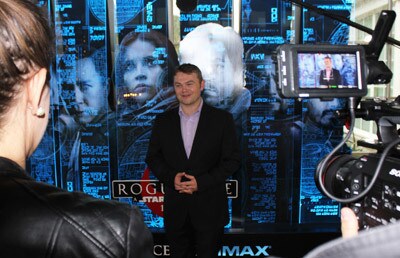 And you've watched Rogue One again since?
I went with my dad. The funniest thing was I asked him, "What did you think of Tarkin?", and he said "It was so good to see him back!" I said "Dad, [Peter Cushing's] been dead since 1994! [laughs] I thought they did a great job with him – you can't have the Death Star without Tarkin!

You also got a bit of television exposure while you were in the US...
Yes! One of the other team members said, "Did you watch Good Morning America this morning? They played your film". I couldn't believe it. I spoke to someone at Disney and they confirmed that my film was the only one that was used in the story, so that was amazing. They managed to get me a copy of it - that's a very cool keepsake.
There were also prizes waiting for you back in New Zealand?
Yes! A box of Star Wars toys also arrived just before Christmas, which was pretty cool. My wife Skyped me while I was in America and she wanted to open the box of toys up without me! So we did it over camera. There was a selection of action figures, a BB-8 Bop It! – a bunch of really cool stuff. The best was a Black Series K-2SO - I loved his character, they always do the droids so well in Star Wars films. I couldn't have been happier.
Watch all the #GoRogue winning entries.
James Jennings is a writer (the Australian edition of Rolling Stone, screenplays, various illegible handwritten notes), presenter and Star Wars nut whose unit is overrun with vintage Star Wars collectibles (much to his children's joy and partner's chagrin). He takes great joy in using his Han Solo in Carbonite bottle opener and can be found on Twitter @JJTron2000, Facebook or at www.jamesjennings.info

ROGUE ONE: A STAR WARS STORY ARRIVES ON BLU-RAY, DVD AND DIGITAL //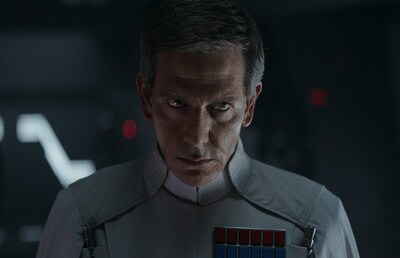 The Mission Comes Home.
Rogue One: A Star Wars Story, the thrilling tale of how the Rebellion stole the Death Star plans, is officially coming home. (Just don't tell Director Krennic.)
A wide array of bonus features, ranging from never-before-seen cast and creator interviews to a look at hidden Easter eggs, will take fans deeper into Rogue One than ever before.
The film is available now on Blu-ray™, DVD & Digital.
More Star Wars Australia + New Zealand //