STAR WARS NEON RUN //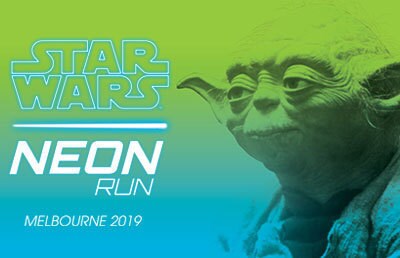 May 4, 2019 will see Melbourne light up with the Force for the Star Wars Neon Run, with presale tickets now available to purchase.
The world-class, interactive experience will take place on international Star Wars Day and will see participants enjoy a five-kilometre night-time run with Star Wars inspired zones.
May the 4th be with you.
GET YOUR TICKETS TO SOLO: A STAR WARS STORY //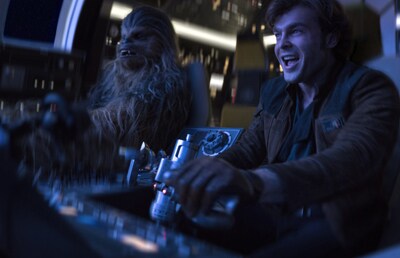 Smuggler. Scoundrel. Hero.
Through a series of daring escapades deep within a dark and dangerous criminal underworld, Han Solo meets his mighty future co-pilot Chewbacca and encounters the notorious gambler Lando Calrissian, in a journey that will set the course of one of the Star Wars saga's most unlikely heroes.
Solo: A Star Wars Story is in cinemas now.
EXPERIENCE STAR WARS LIKE NEVER BEFORE! //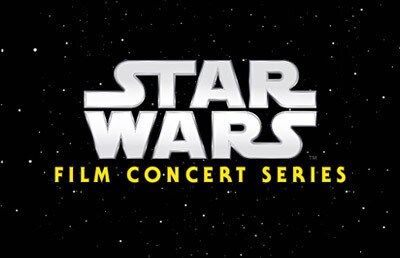 Don't miss your chance to see these epic films on the big screen with symphony orchestras performing the iconic music of John Williams live for the Star Wars Film Concert Series.

Check back regularly for more Star Wars In Concert news and ticket releases



The Last Jedi Comes Home //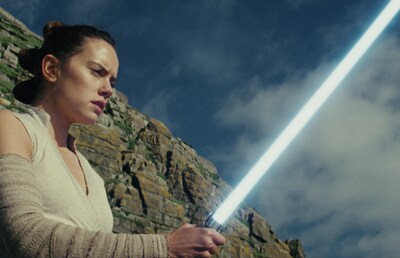 The Rebellion is reborn today. The war is just beginning.
Relive the epic adventure. Star Wars: The Last Jedi is new to buy on Blu-ray™, DVD and digital.
Breathe. Just breathe.

SHOW YOUR ALLEGIANCE WITH A STREET ART T-SHIRT BY RADIO VELVET //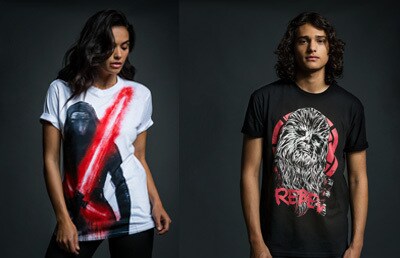 Some of the edge-of-your-seat moments and heroic characters in Star Wars: The Last Jedi have been reimagined by acclaimed street artists for a world-exclusive collection of limited-edition T-shirts.
The artists used different mediums, from spray paint to neon tubing, to create their unique designs, with each design then printed onto a collectible T-shirt.
Whether you choose the Resistance or the First Order, you can now wear your love on your (short) sleeve.

Learn More
Meet Evan: Star Wars Fan, Mandalorian Merc & Designer //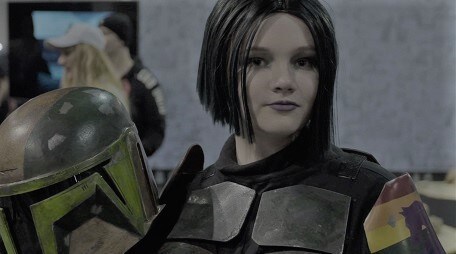 Sydney fans may know Evan, a proud member of Mandalorian Mercs Costume Club who's appeared at Oz Comic-Con, Supanova and various other fan events in amazing self-made custom bounty hunter armour, helmet and outfit.
Evan was recently profiled by Disney Style showcasing a Sabine Wren-inspired outfit designed and made specifically for the special screening of Star Wars: The Last Jedi.
The Star Wars universe captivated Evan at a very early age with its beauty, diversity and richness. Sabine is a character Evan loved from the first moment she appeared onscreen. The Rebel and Mandalorian warrior, weapons expert and graffiti artist in the animated Star Wars Rebels series also likes to add her own custom styling to her armour.
Watch the video here.
THE APP YOU'VE BEEN LOOKING FOR //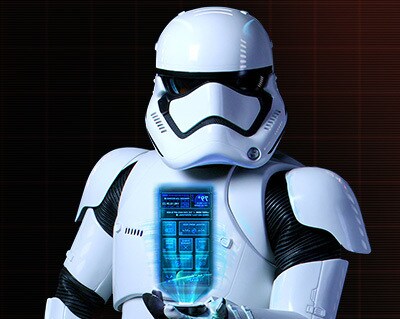 What is better than Star Wars 24 hours each day, 7 days a week, with you wherever you go?

Well… nothing!
The Star Wars app is your official mobile connection to a galaxy far, far away. With a dynamic interface, the Star Wars app immerses you in breaking news, rich media, social updates, special events, and interactive features.
Check out the trailer.
Australian and New Zealand users can now get their hands on the app.
Download from the App Store.
Download from Google Play.
More Star Wars Australia + New Zealand //